Theater Schedule
Ticket Information
Tickets are $12.00 for general admission and $10.00 for Valencia College employees, students and seniors.
For more information or to purchase tickets, please call the Valencia College Box Office at 407-582-2900 or visit the box office website.
Upcoming Performances
View all upcoming performaces.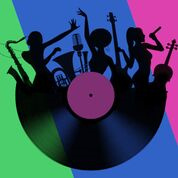 June 07, 2019 7:30 pm
Musical. (Originally called 'Respect, A Musical Journey of Women'). Dorothy Marcic's off-Broadway hit called "a high-energy, historical and hysterical look at ...
East Campus Black Box Theater, Bldg 3